Career Companion
Career Guidance & E-learning platform

About
Career Companion is an initiative to empower underprivileged women in India by providing them career guidance for choosing and pursuing a career of their interest, and also helping them learn through online courses from well-recognized education partners across the world.
Responsive website | Android application
Globant, India
Nov 2015 - June 2017

Client name and project name is modified, details of the project are omitted due to NDA constraints.
My Role & Responsibilities
User Experience Designer
Conceptualizing, information architecture, designing user-flow, designing wireframes for responsive web and Android application, creating click-through prototypes in Axure RP, and providing development-support.
Team
1 Design Lead, 2 UX Designers, 2 Visual Designers, 18 Developers, 2 Technical & 2 Project Managers

Problem background
Only 30% of women between the age of 15-64 years in India work in recognized industries, primarily due to insufficient access to education.
Understanding user needs
Contextual Inquiry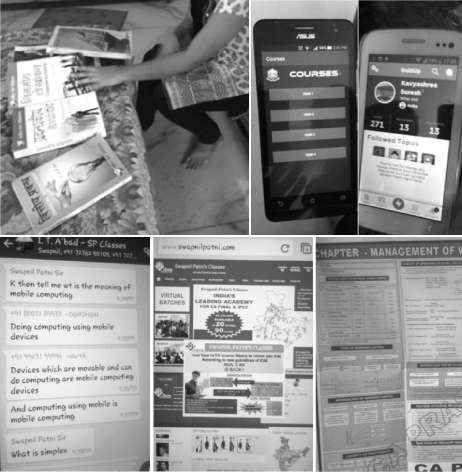 9 Cities . 36 Women
We conducted in-person interviews to get insights into the user needs, behavioral pattern, their daily routine, device usage, the perception of the internet, means of formal and informal education, motivating factors and people that influence their career-related decisions.
Research Analysis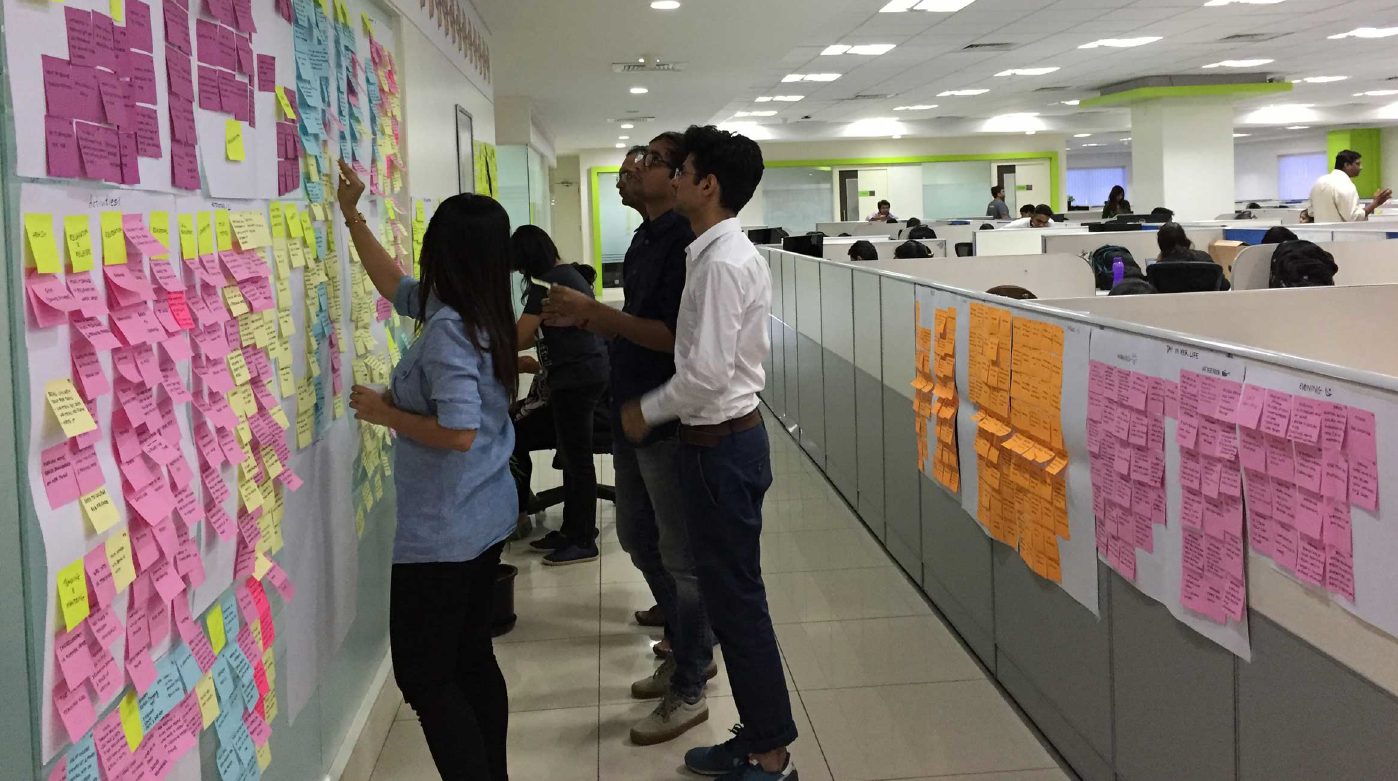 The observations from the field research were transferred to post-it notes and reviewed to find patterns based on similarities in the content. This affinity-mapping resulted in the insights which helped in understanding the target audience, their attitude, and behavior around education and career.
Target Audience
User research and analysis helped us get a better understanding of our target audience.
Rural or semi-urban areas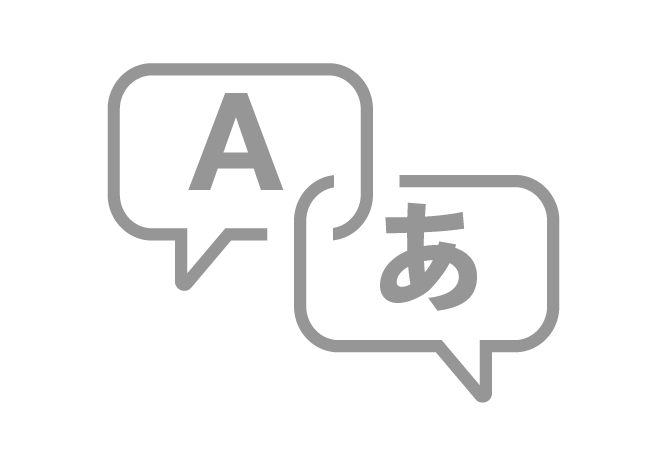 Low educational background, less fluent in English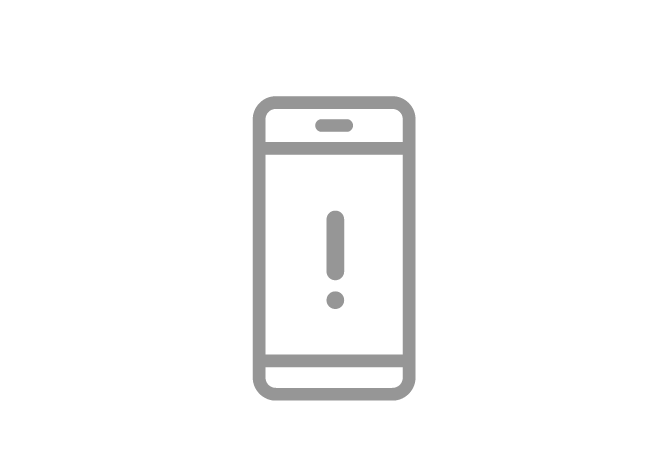 Budget devices having limited internal storage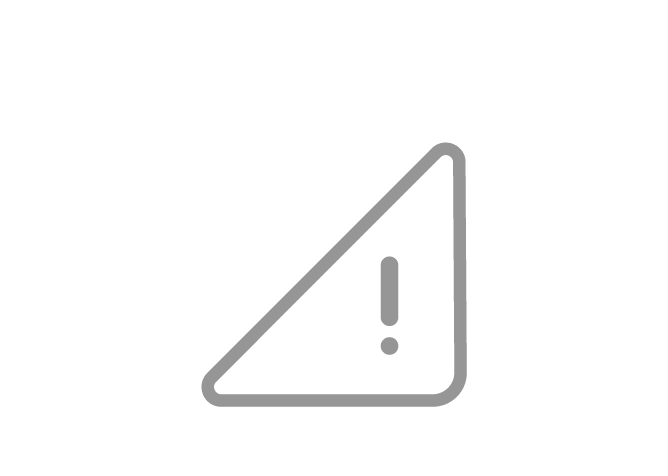 Limited connectivity slow internet speed
Key Personas
From our user research and analysis, we defined 3 persons to further aid our design process

Career Accelerators
Look for returns on investments & quick enhancements. Take calculative decisions.
Goal:
To enhance current knowledge and accelerate a career

Closet Dreamers
Have off-beat career choices, need information to validate and negotiate with family.
Goal:
To get guidance and support for off-beat career paths

Backup Schemers
Has an end goal but is flexible about the paths, as long as she reaches her career goal.
Goal:
To get guidance on career choices for reaching her goal
Design Brief
How might we guide women for choosing and pursuing a career of their interest and also provide them with ways for developing their knowledge & skills for supplementing their academic study.
Initial concepts & Concept testing
Initial Concepts
Based on the personas, we developed 3 approaches catering to the different user intents in order to get some early feedback on the design direction.
Concept-testing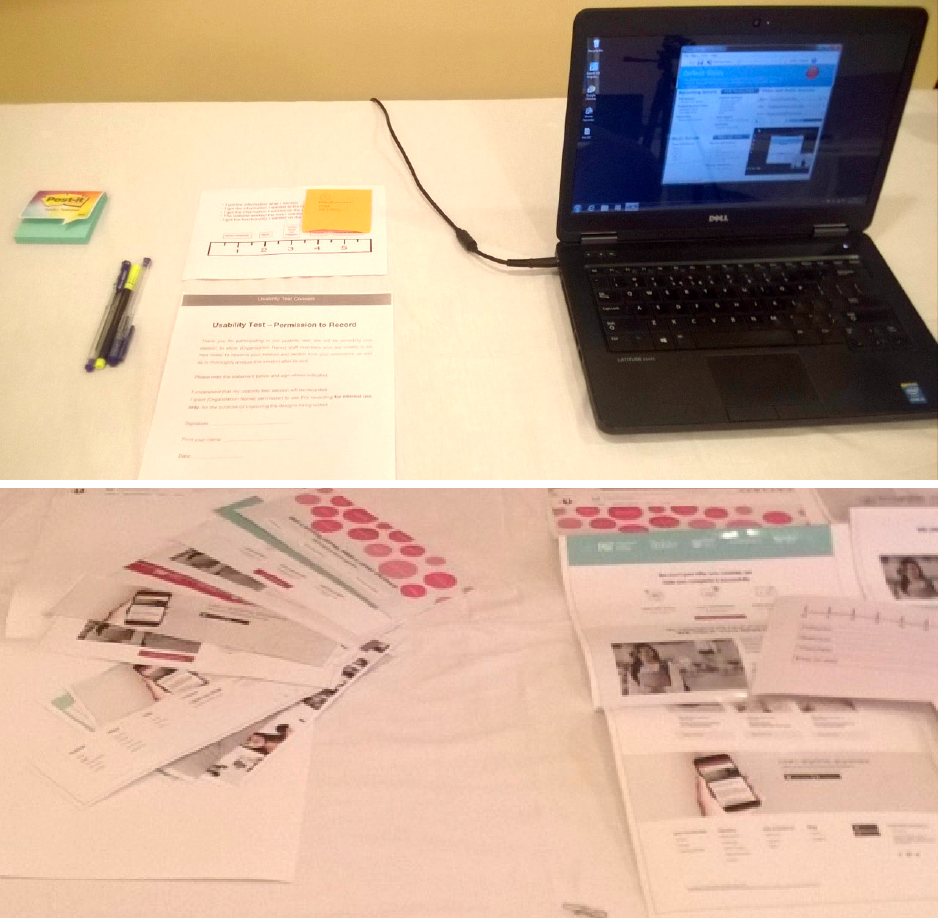 3 Cities . 12 Women
Through this initial concept- testing, we tried to understand if the need gap is being addressed by the initial product concept. We tried to also get insights into users' reactions to the concept, desirability, and usability of the concepts.
Designing user experience
Based on the learnings from initial concept-testing, we started defining and designing the user experience for our platform.
Wireframing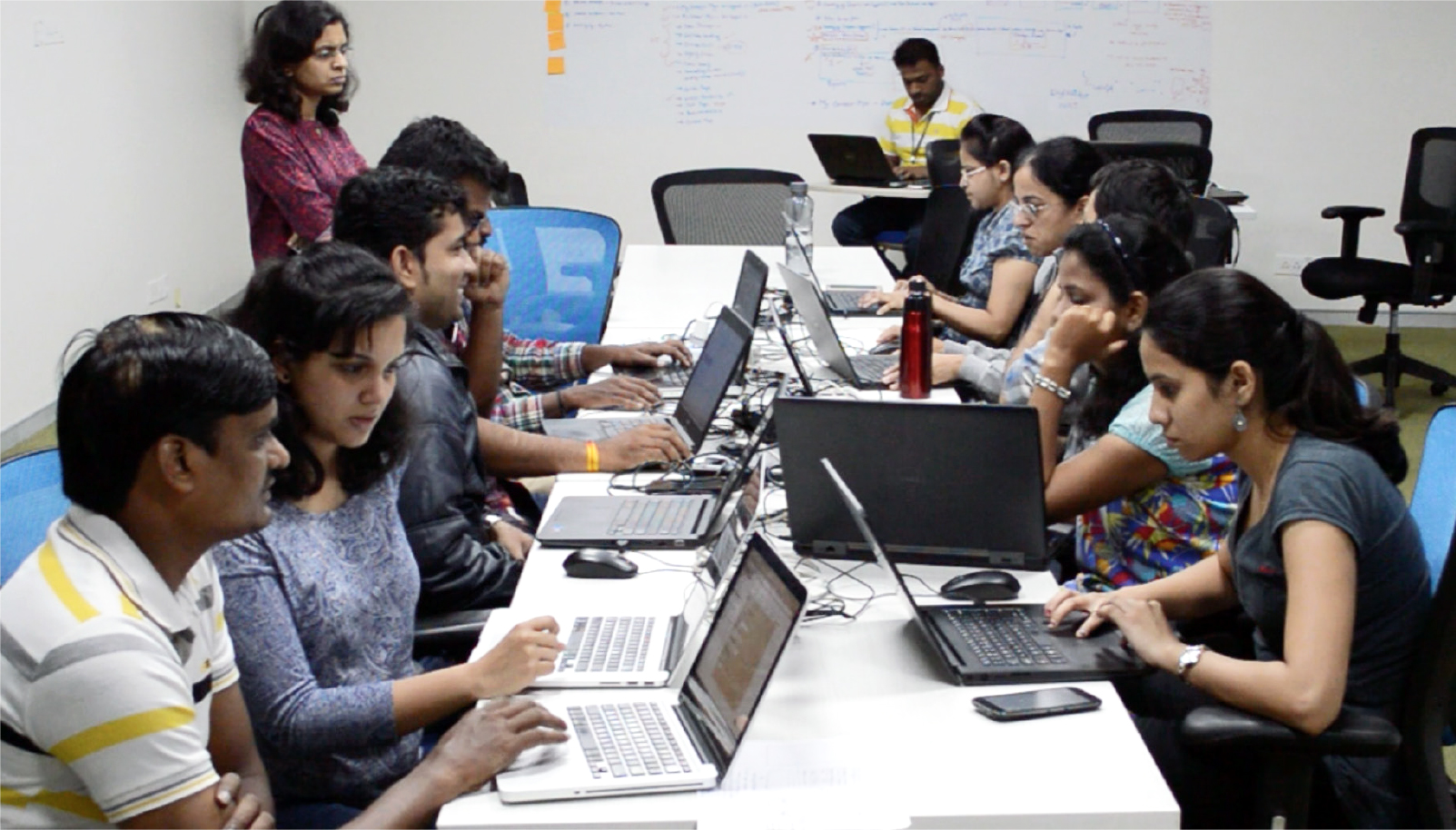 Design-development collaboration
While crafting the user experience, we used personas to remind ourselves about the user needs & expectations. Having the user at the heart of the project helped design and development team to be on the same page.
Definining Platform Structure
Inform + Impress + Engage her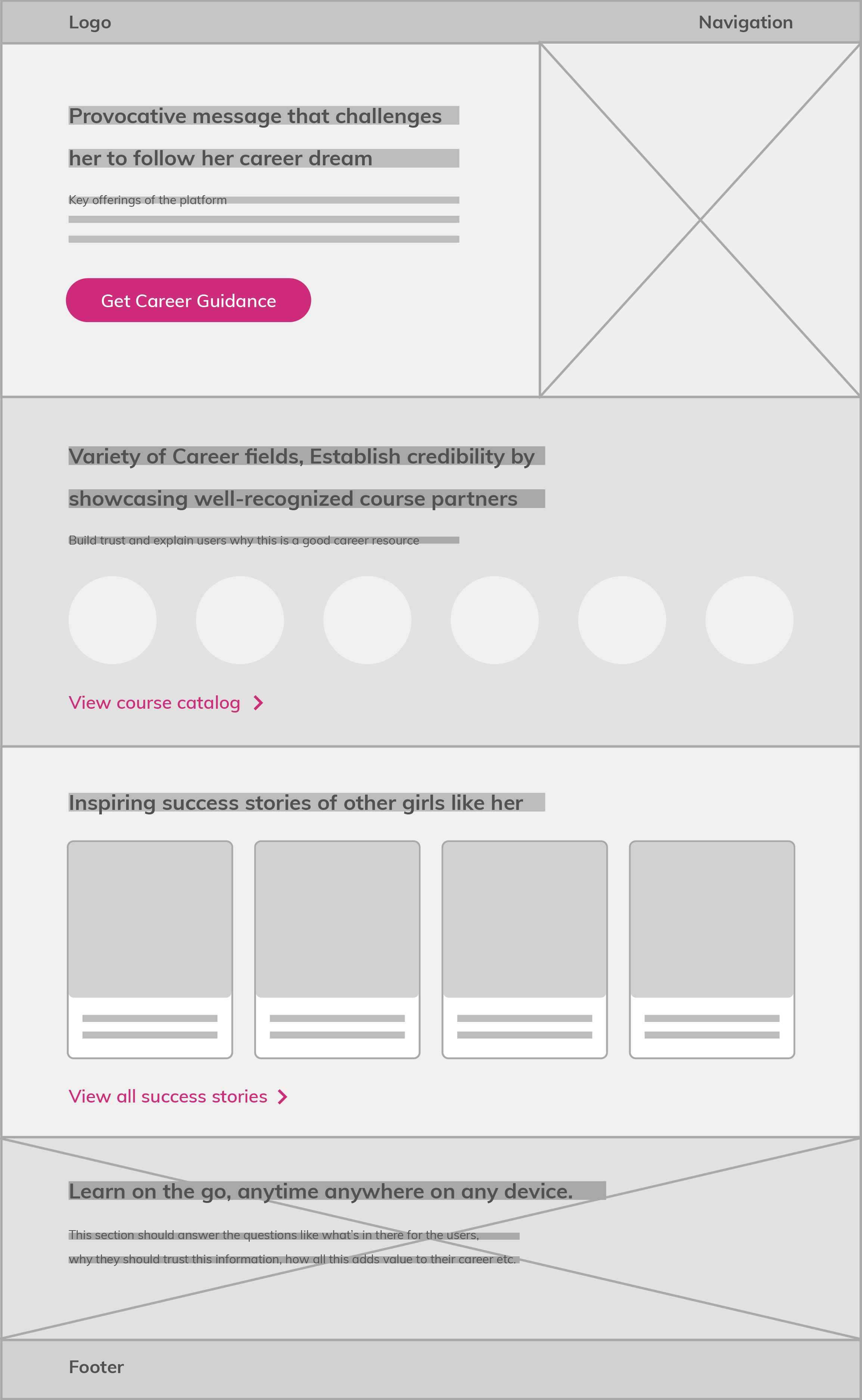 Homepage
Understand her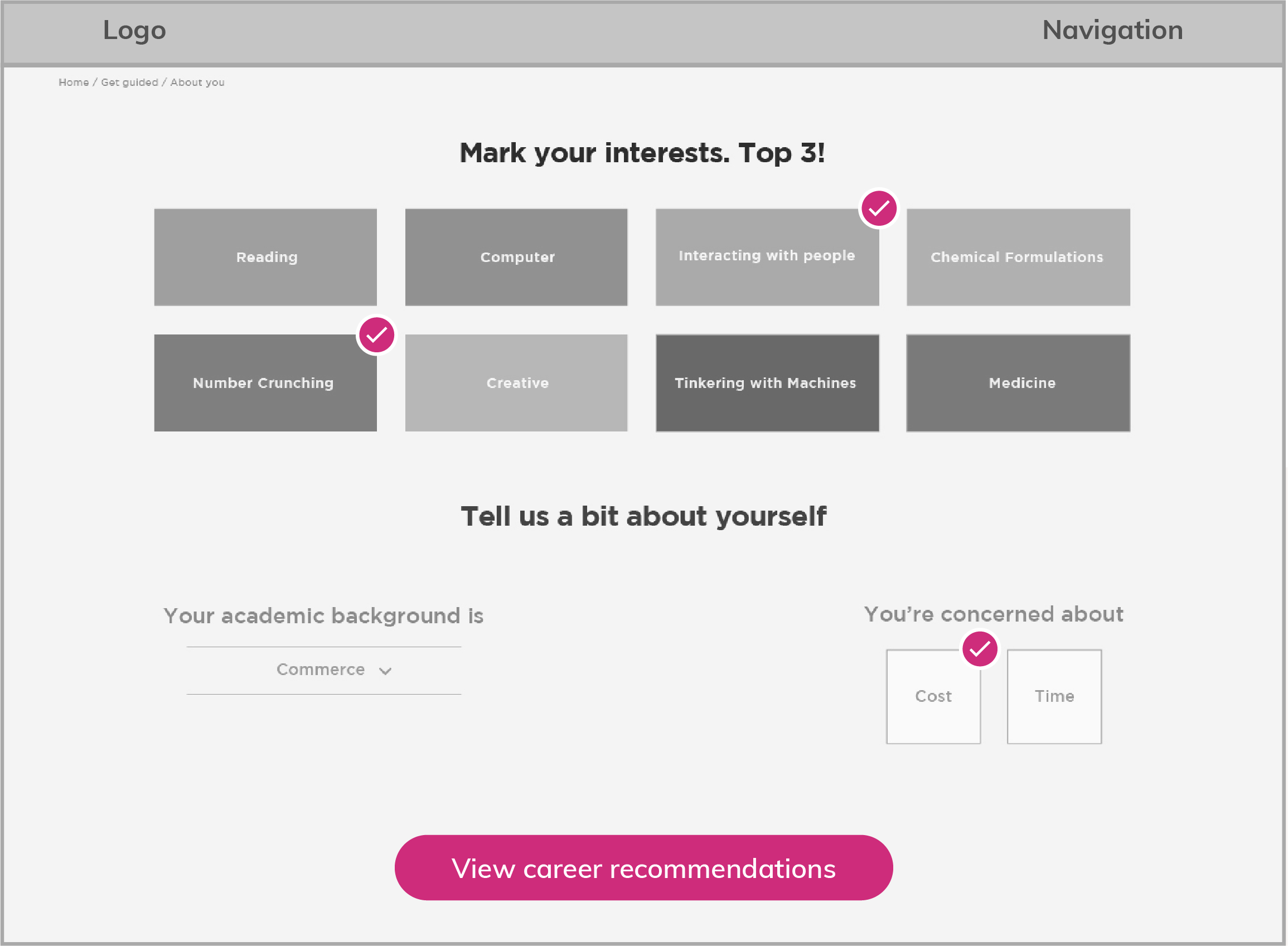 Ask interests and constraints
Guide her but let her choose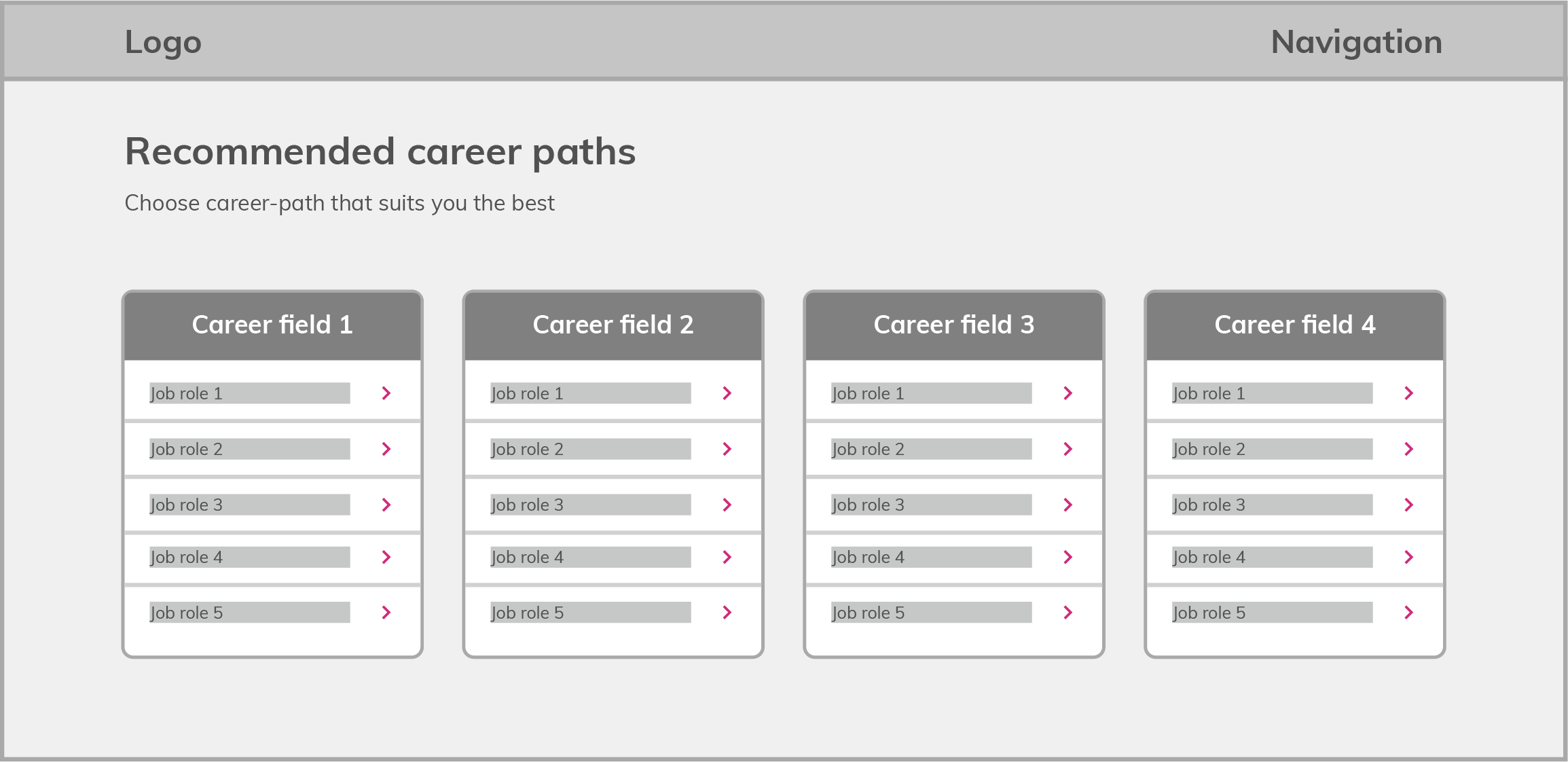 Career recommendations based on interests
Personalised dashboard
Wireframes
Responsive Website
60+
Unique Screens
Along with multiple states, use-cases, and micro-interactions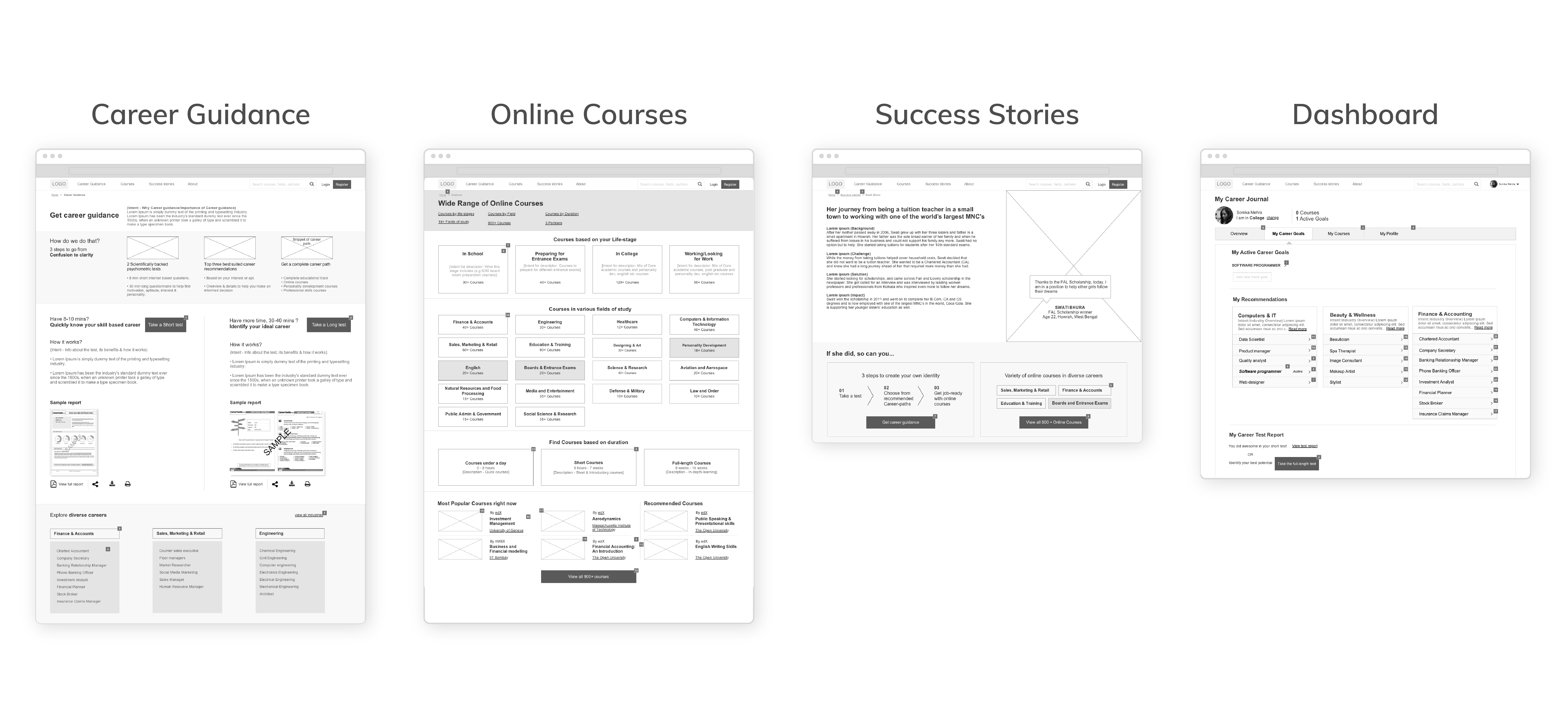 Android Application
70+
Unique Screens
Along with multiple states, use-cases, and micro-interactions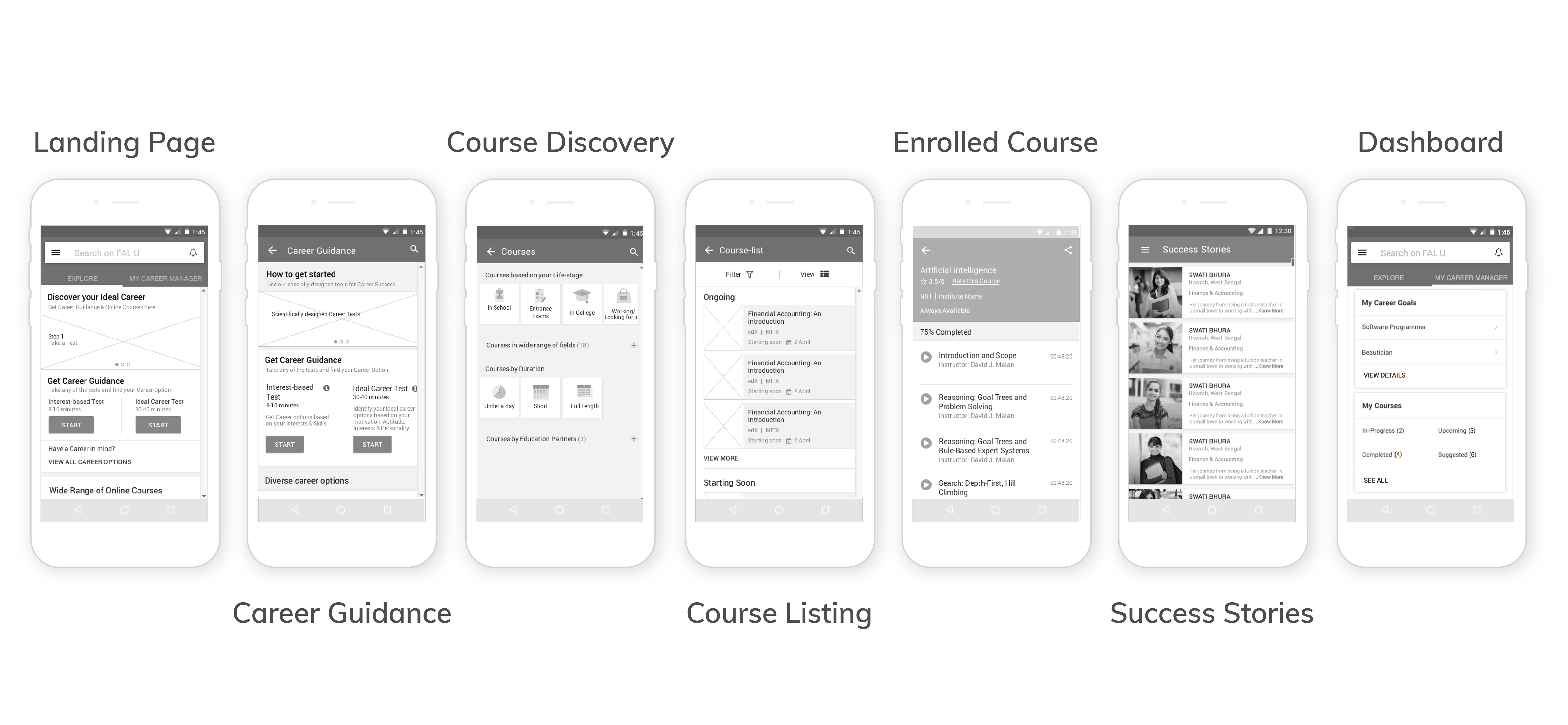 Design-Development Collaboration
Interactive Prototype

Design Specs + Documentation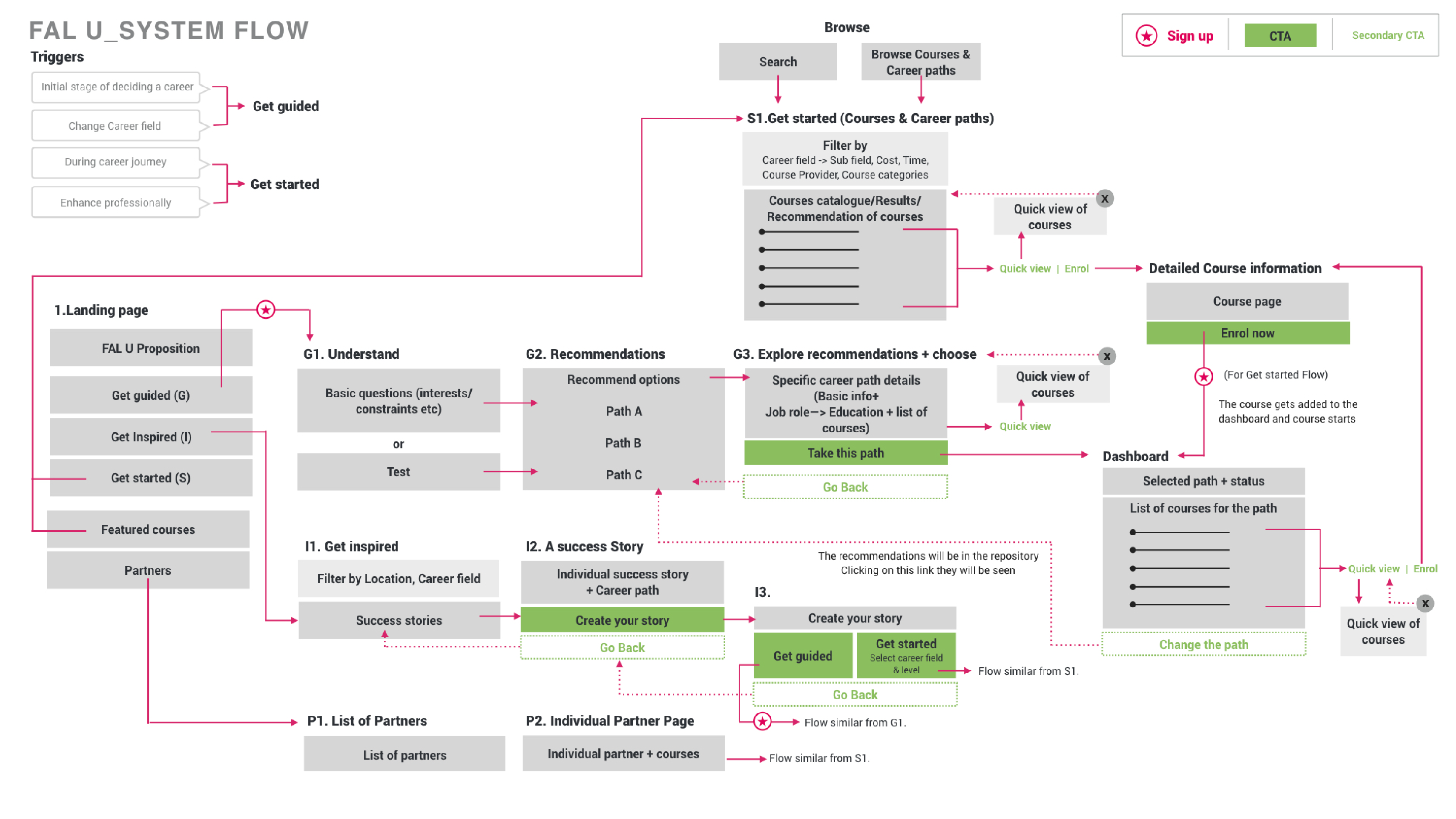 I worked closely with the development team to understand the constraints and work-out a solution that works best for the users and the business
Key Features
Home Page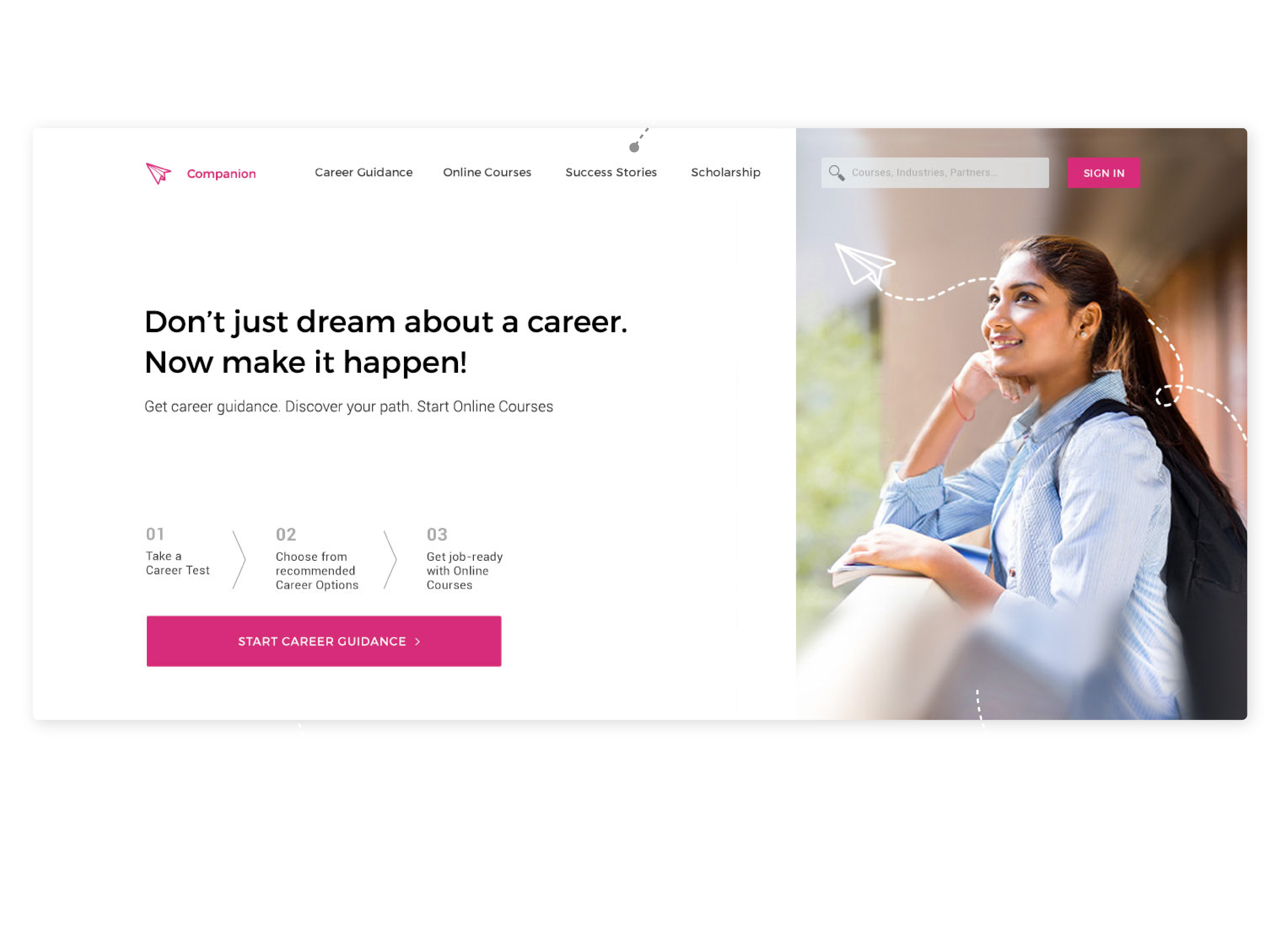 Career Guidance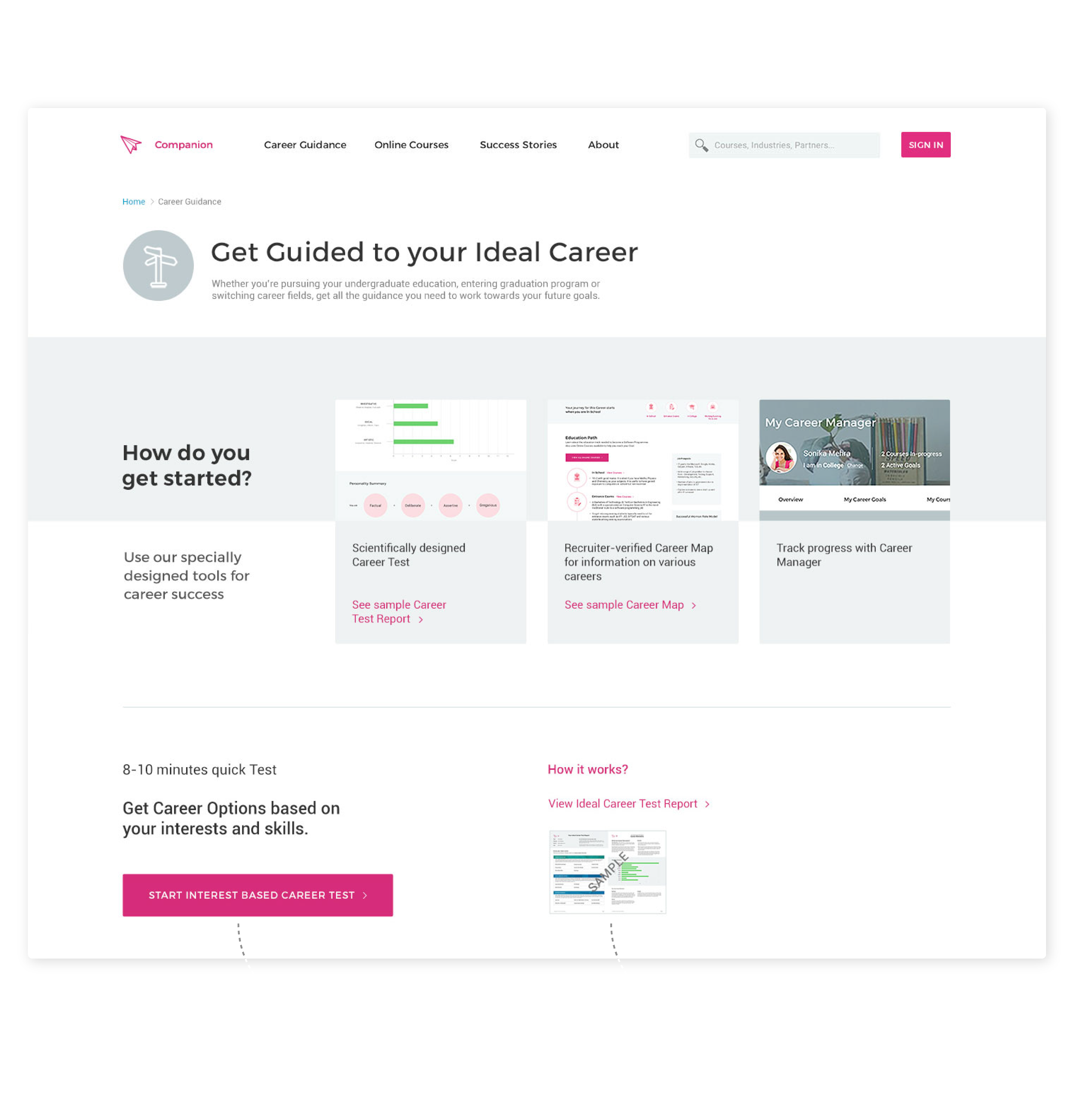 Career Test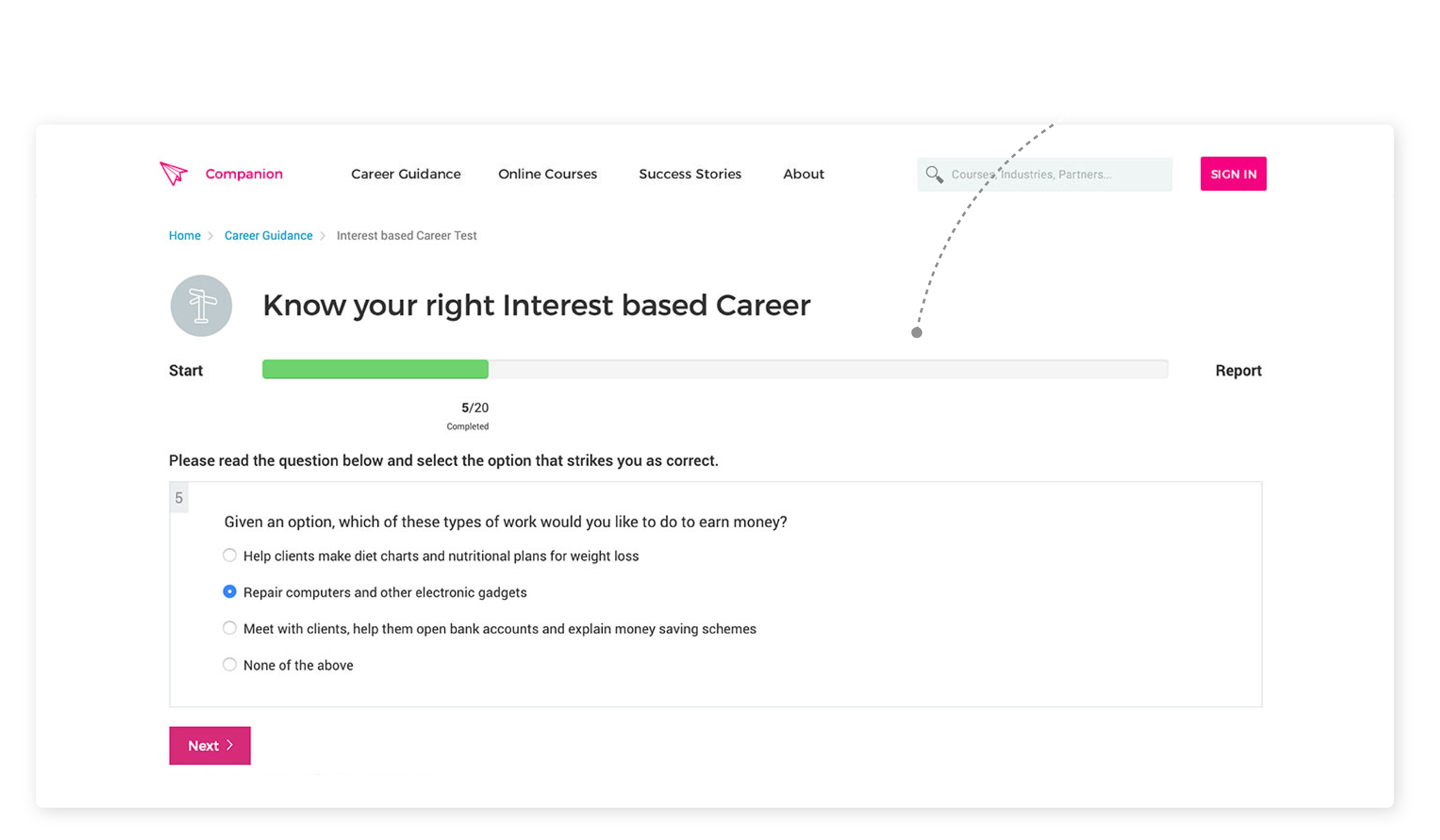 Career Path
Courses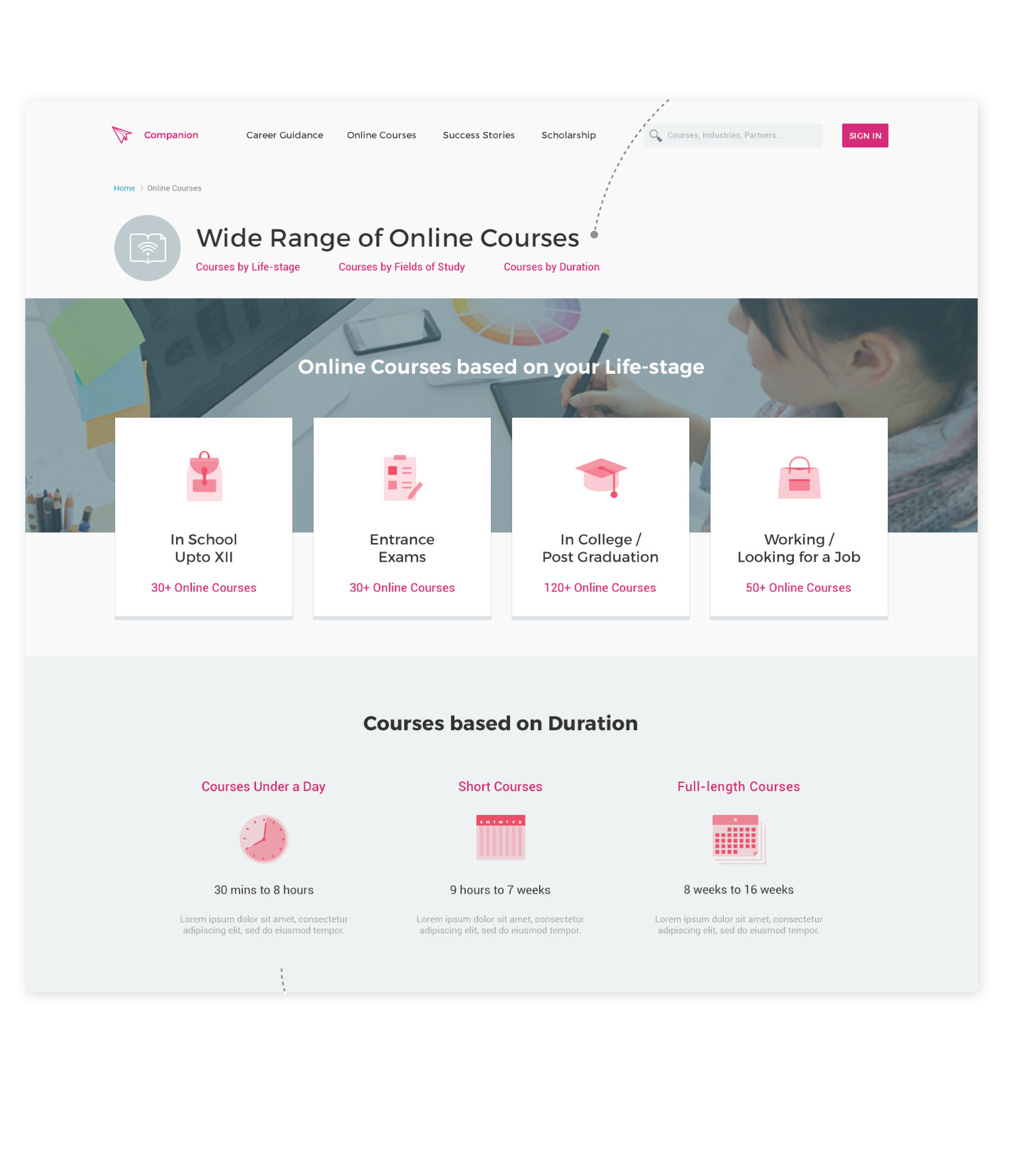 Impact
2,00,000
User accounts were created by 2017
and still counting…
What I learned
Designing from scratch is better but more challenging than redesigning.
As I was involved in the project right from the beginning until after it was launched, I got to experience the entire project life-cycle.
Aggregate. Curate. Design
I got an opportunity to be a part of a process where we identified the course partners, content partners, the career guidance partners and curate their content to create a consistent experience that addresses the user needs.
The importance of Design and development team collaboration
The most appreciated aspect of this project was the nature of the collaboration between design and development teams. The development team was involved in the design process right from the beginning, which helped everyone from the team empathize with the users and contribute towards creating the tailored experience for the target user.